Music Links & Productions
Thameside Primary School have made a musical link with Leighton Park School.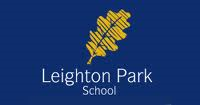 Children and teachers from Leighton Park School visited Thameside on 26th June 2014 to perform in a short concert for our KS2 children.
The concert was wonderful - we're sure their talent will inspire many of our children to take up learning how to play an instrument.
We would like to thank Ms Rosemary Scales and her team for coming to our school.
See photos of the concert by clicking here or by following the link on the menu bar to the left of this page.
Click here to watch the concert on You Tube (only accessible through this link).