Leading Parent Partnership award
This award helps our school to work in partnership with all parents and carers.
Increasing parental participation in school life leads to improved pupil progress, punctuality, attendance and behaviour.
The framework encourages parents to be involved in their children's learning leading to improved outcomes in all aspects of school life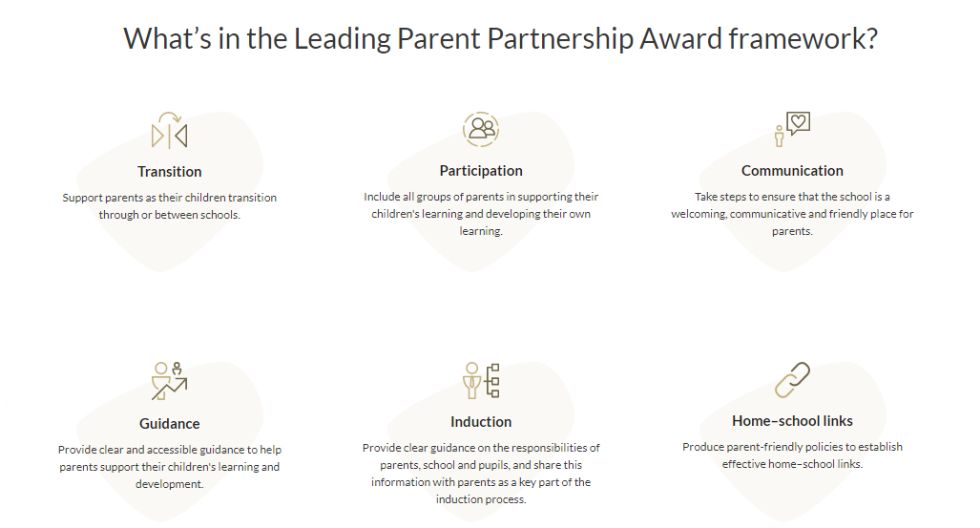 Thank you for completing the Leading Parent Partnership Parent Evaluation we had 113 submissions!
Actions identified:
The school helps me to develop my own learning:
Ensure all scheduled workshops are recorded and put on the school website with links on the weekly newsletter
Update the reading spines on the school website
Advertise local courses which may be supportive or of interest
The school provides helpful information on supporting my child's learning:
Update class pages half termly on the school website to show topics that are currently covered with links to useful websites
Home learning advice added- links to support your child
Tweet useful links for educational videos
The school helps me enjoy learning together with my child:
Add links on the school website to video tutorials to support understanding of the curriculum
Ensure classes are regularly tweeting pictures of the class
Ensure teachers are sending texts home to celebrate good work/ photocopying good work
The school supports parents as children move through or leave the school:
New parent pack for parents with children starting in different year groups
Information created about move from KS1-2