Uniform
Please read the Thameside Uniform Policy which can be accessed here.
Our school colour is maroon and is teamed with grey and white.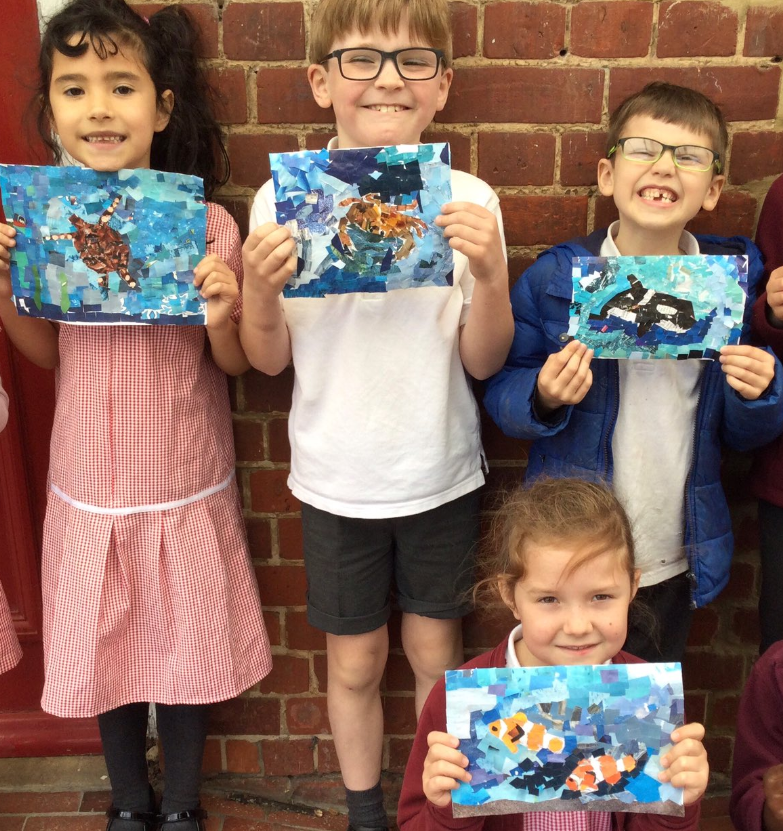 You can purchase our school uniform online on Earth Uniform website or via the M&S School Uniform website and it consists of:
Grey school trousers, shorts or pinafore dresses
White polo shirt
Maroon sweatshirt or cardigan (with or without school logo)
Maroon school fleece
Summer dress – maroon or dark red check patterned dress
Footwear - Children should wear brown or black sturdy shoes. Black trainers (without logo, stripes or different coloured laces) may be worn, but your child should have a change of shoes for PE.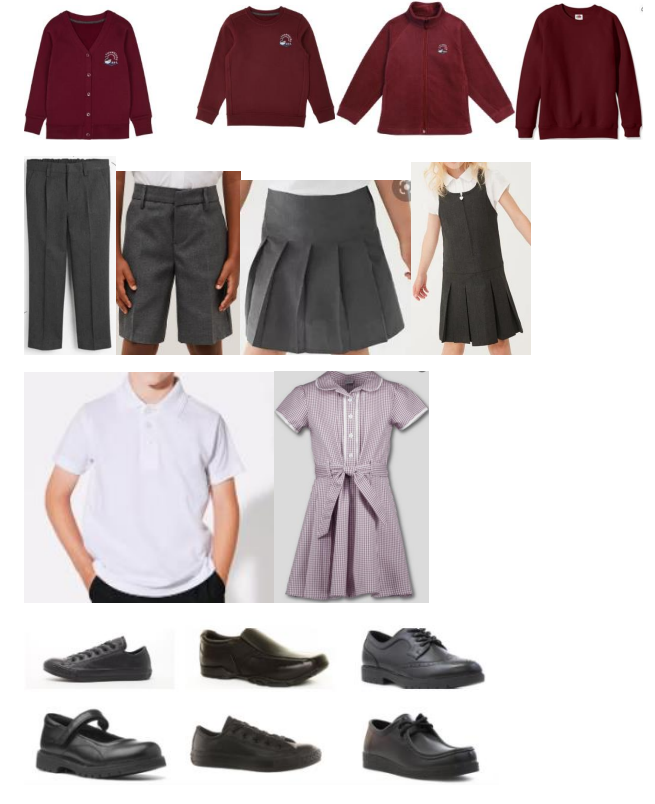 PE - Named PE kits should be plain white t-shirt and black shorts. Football kits are not permitted. Children also need a change of footwear - plimsolls or trainers.
Outdoor PE - children should bring in plain black track suit bottoms and plain black sweatshirt (not a hoodie) or maroon school top on outdoor PE days as well as a pair of trainers.
Jewellery – jewellery must not be worn in school although small gold or silver studs are permitted. Children will be asked to remove earrings other than studs and must be able to do this themselves. Only one small stud per ear please.
Hair - hairstyles should be appropriate for school. Shaved patterns are not permitted. Long hair must be tied up as a precaution against the spread of head lice and for PE. Hairbands with cat ears, for example, are not permitted.

Outdoor play and Art -To protect the children's school uniform when playing in the mud kitchen or participating in art lessons please send in an oversized t-shirt in a plastic bag to remain on their peg. Please send in named welly boots for children in Reception and Year 1, they can remain in a named plastic bag on their peg
Children not wearing the correct uniform will be reminded of our expectations and we may also contact parents.
If there is any reason correct uniform cannot be worn then please contact the headteacher.
Find out how to apply for a uniform grant here: https://www.eani.org.uk/financial-help/free-school-meals-uniform-grants/apply-for-free-school-meals-uniform-grants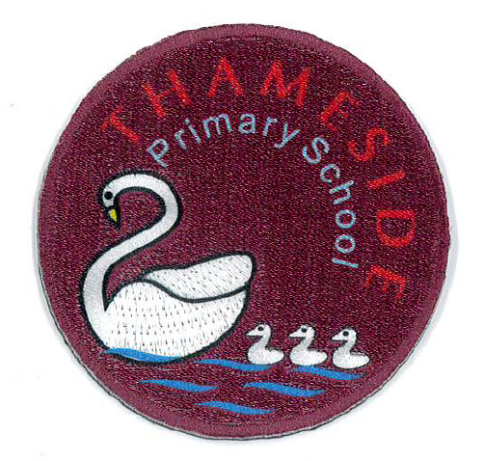 Iron on Badges
Last year the DfE published guidance to schools in respect of school uniform policies. https://www.gov.uk/government/publications/cost-of-school-uniforms/cost-of-school-uniforms
In summary, it stated that parents should not have to think about the cost of a school uniform when choosing which school(s) to apply for. Therefore, schools need to ensure that their uniform is affordable.
In considering cost, schools will need to think about the total cost of school uniforms, taking into account all items of uniform or clothing parents will need to provide while their child is at the school.
Schools should keep the use of branded items to a minimum.
Thameside's school uniform policy is available on the school's website https://www.thameside.reading.sch.uk/page/?title=Uniform&pid=191
To help keep costs low for our families, the school has ordered iron on embroidered badges that can be ironed on to plain maroon sweaters, cardigans and fleeces that you can purchase from supermarkets and other uniform retailers. We envisage the cost of purchasing the iron on badge plus the cost of the jumper will be cheaper than purchasing an embroidered fleece or sweater/cardigan from M & S Uniform online.
It is entirely parent's choice and M&S remains available, should you wish to order embroidered school wear through them. We are just giving parents an alternative option if they can get items cheaper and more affordable.
The cost of an iron on badge will be £2 per badge.
You can purchase an iron on badge from the main office.
Instructions for ironing on the badges can be found below. Thank you!